21.03 RTK-1010 News
2021/03/03
LOCOSYS
LOCOSYS RTK-1010 world premier launch
LOCOSYS Technology Inc. as the global leader of wireless and positioning modules has officially announced the smallest Multi-frequency / Multi-system RTK module, RTK-1010 (10.1*9.7*2.2mm), will be launched in 2021 Spring!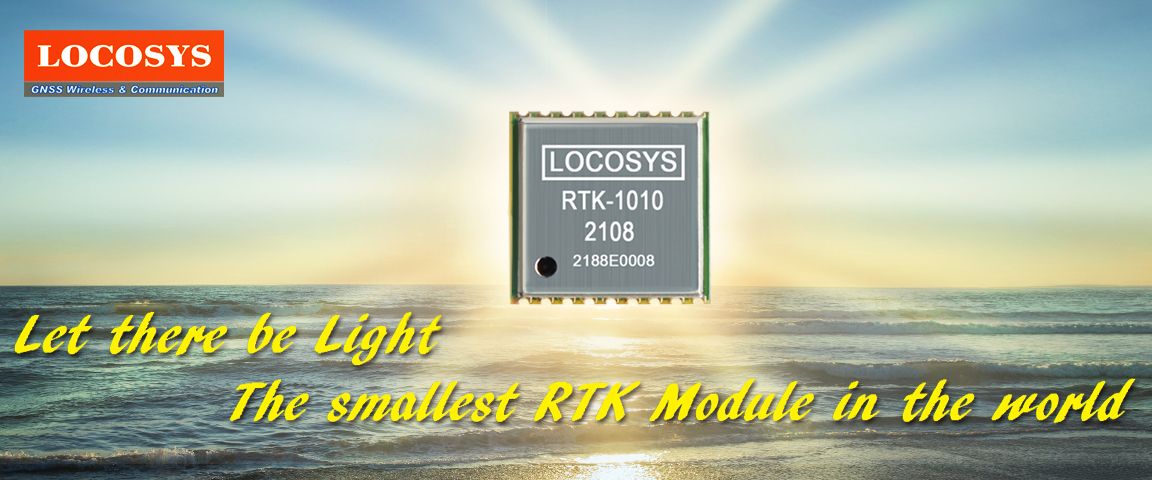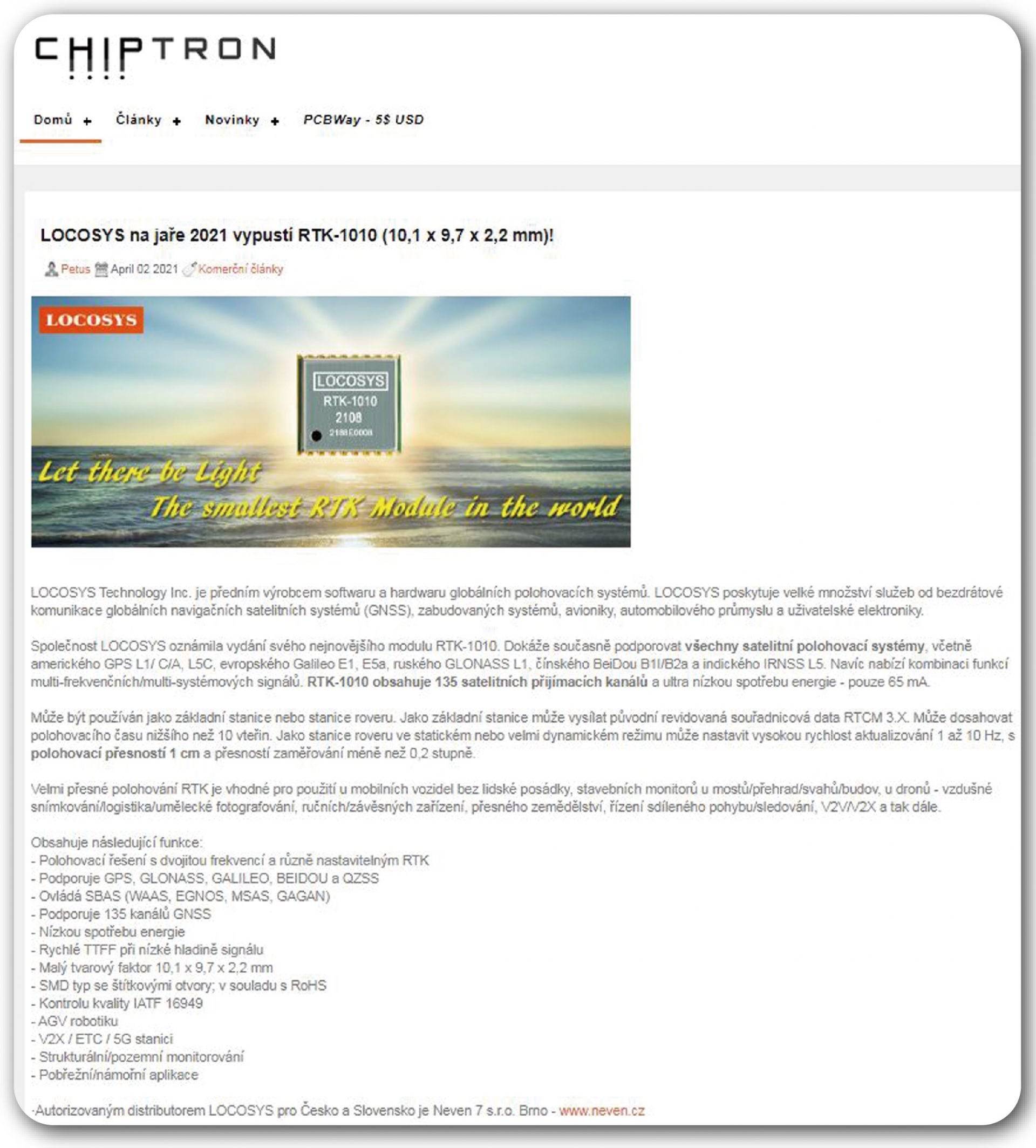 https://chiptron.cz/news.php?readmore=1193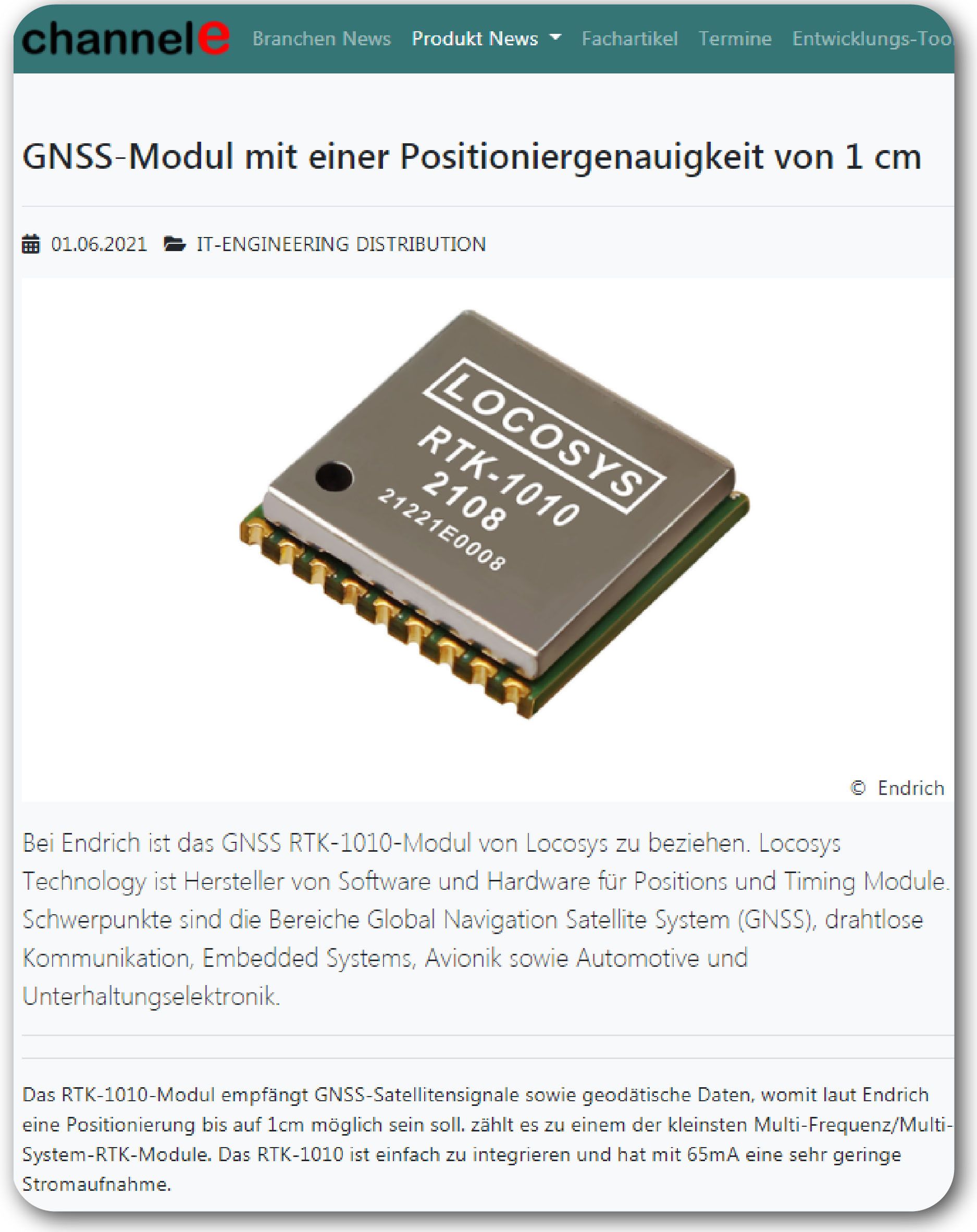 https://www.channel-e.de/nachrichten/article/gnss-modul-mit-einer-positioniergenauigkeit-von-1-cm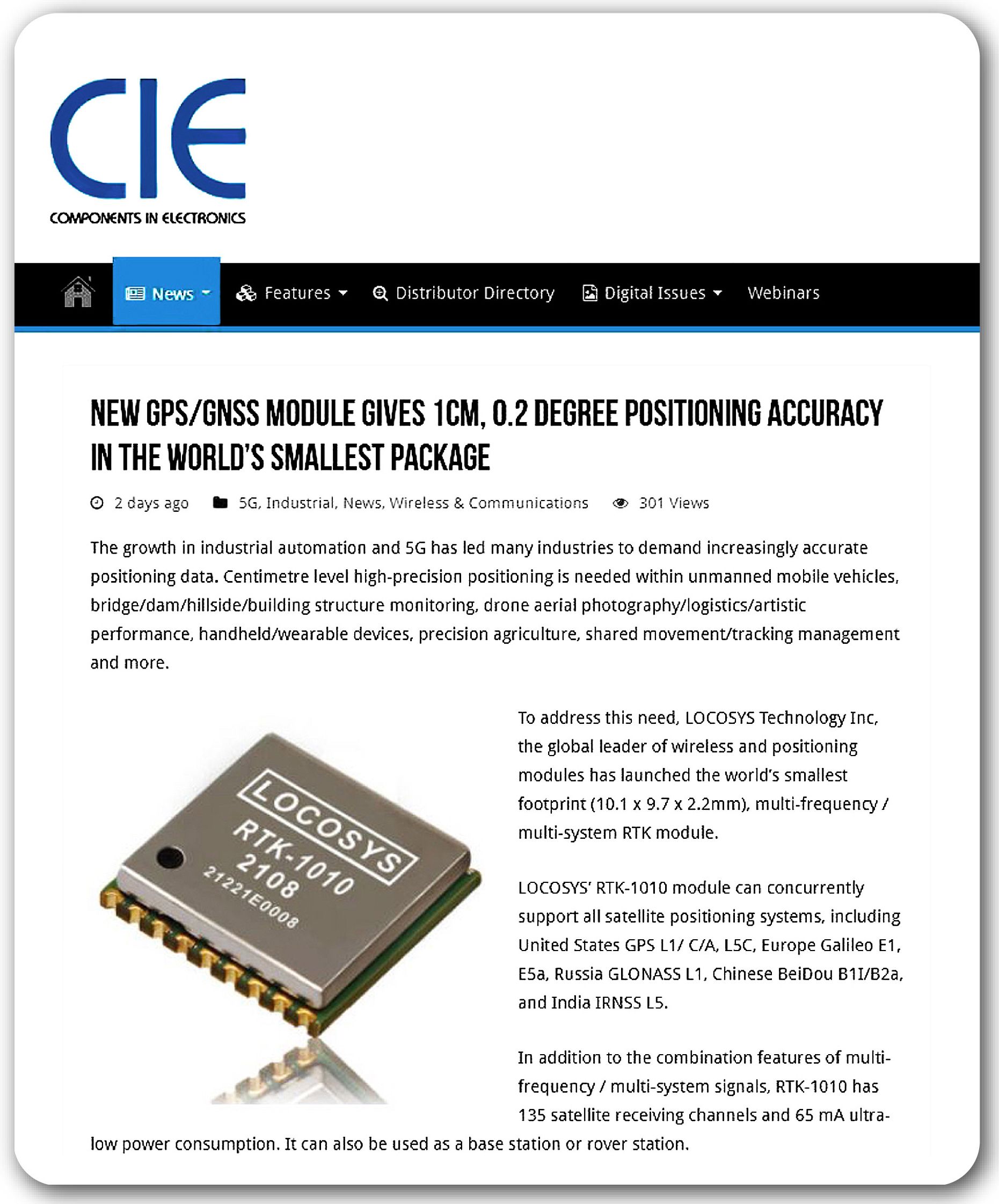 https://www.cieonline.co.uk/new-gps-gnss-module-gives-1cm-0-2-degree-positioning-accuracy-in-the-worlds-smallest-package/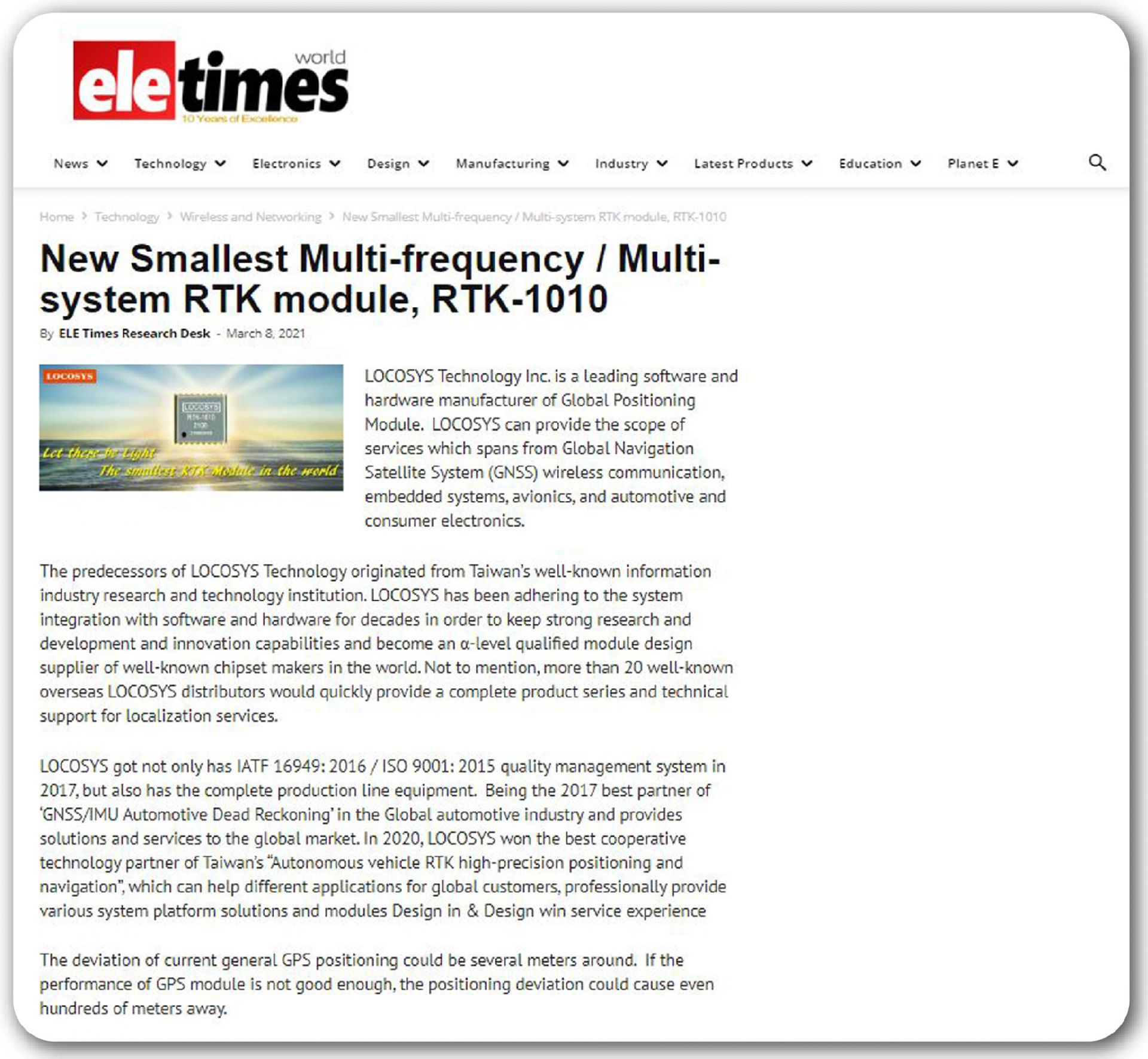 https://www.eletimes.com/new-smallest-multi-frequency-multi-system-rtk-module-rtk-1010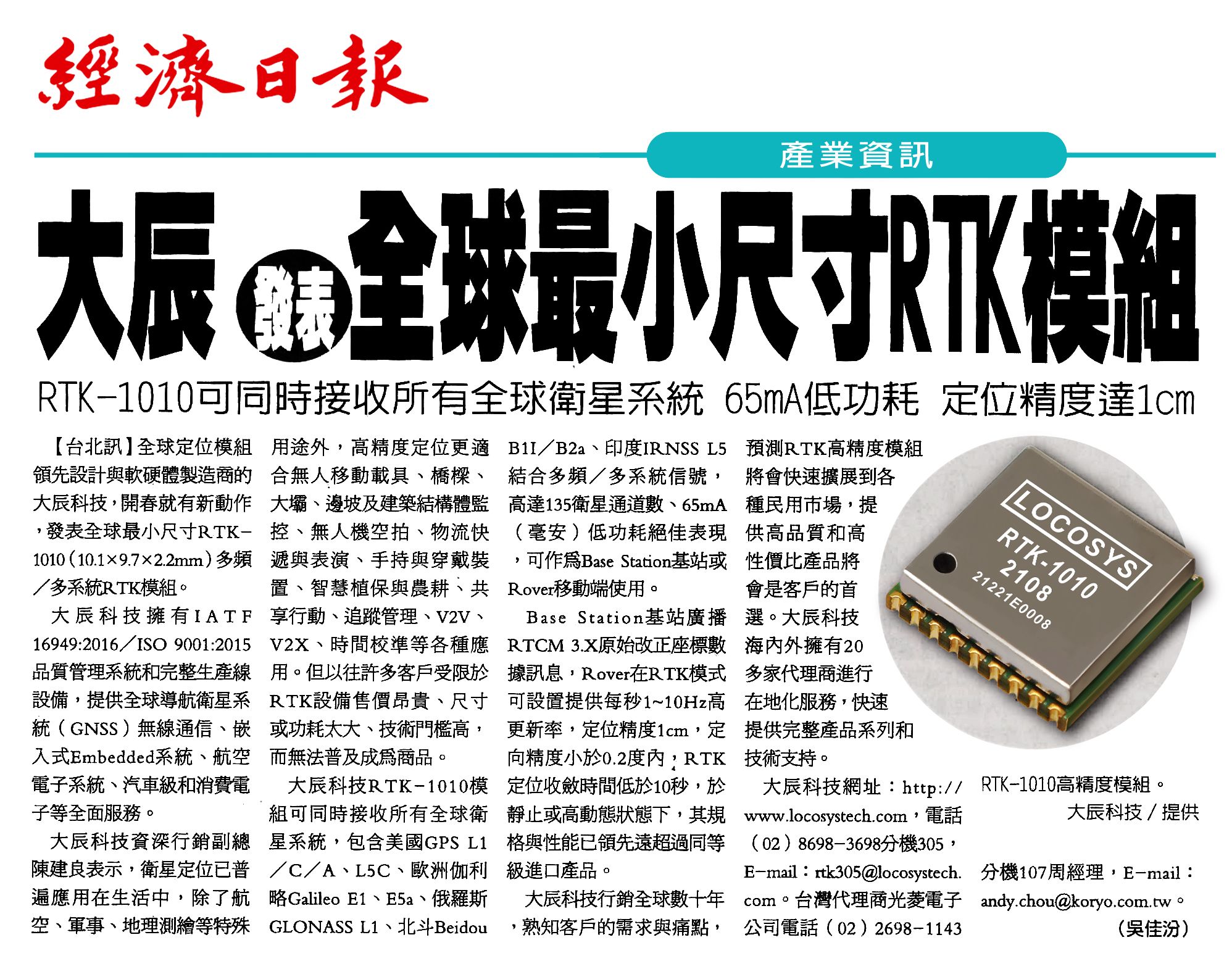 LOCOSYS Technology Inc. is a leading software and hardware manufacturer of Global Positioning Module. LOCOSYS can provide the scope of services which spans from Global Navigation Satellite System (GNSS) wireless communication, embedded systems, avionics, and automotive and consumers electronics.
The predecessors of LOCOSYS Technology originated from Taiwan well-known information industry research and technology institution. LOCOSYS has been adhering to the system integration with software and hardware for decades in order to keep strong research and development and innovation capabilities and become an α-level qualified module design supplier of well-known chipset maker in the world. Not to mention, more than 20 well-known overseas LOCOSYS distributors would quickly provide a complete product series and technical support for localization services.
LOCOSYS got not only has IATF 16949: 2016 / ISO 9001: 2015 quality management system in 2017, but also has the complete production line equipment. Being the 2017 best partner of 'GNSS/IMU Automotive Dead Reckoning' in Global automotive industry and provides solutions and services to global market. In 2020, LOCOSYS won the best cooperative technology partner of Taiwan's "Autonomous vehicle RTK high-precision positioning and navigation", which can help different applications for global customers, professionally provide various system platform solutions and modules Design in & Design win service experience
The deviation of current general GPS positioning could be several meters around. If the performance of GPS module is not good enough, the positioning deviation could cause even hundreds of meters away.
Moreover, in the past, because RTK was limited by high cost and cannot be popularized, and the high-precision demand of "Centimeter-Level" rises in 5G and AIoT industry, LOCOSYS launch RTK-1010 accordingly.
Our RTK-1010 module can concurrently support all satellite positioning systems, including United States GPS L1/ C/A, L5C, Europe Galileo E1, E5a, Russia GLONASS L1, Chinese BeiDou B1I/B2a, and India IRNSS L5.
In addition to the combination features of multi-frequency / multi-system signals, RTK-1010 has 135 satellite receiving channels and 65 mA ultra-low power consumption. It can also be used as base station or rover station.
When being as the base station, it can broadcast the original RTCM 3.X revised coordinate data. The positioning time can be acquired by less than 10 seconds.
When being as the rover station in static or high dynamic modes, it can set up 1 to 10Hz high update rate, its position accuracy is 1cm and its heading accuracy can be less than 0.2 degree.
The RTK high-precision positioning are more appropriate to the following applications, e.g. unmanned mobile vehicle, bridge/dam/hillside/building structure monitor, drone aerial photography/logistics/artistic performance, handheld/wearable devices, precision agriculture, shared movement/tracking management, V2V/V2X, and so on.
Its specifications and performance have been already far ahead of the same level of imported modules.
LOCOSYS Senior Vice President, Nick Chen, said the global satellite positioning has already been broadly used in our daily lives. Except for special applications such as aviation, military, and geographic surveying and mapping,
In the past, due to the limit of expensive RTK devices, big dimension/high power consumption, and high technical threshold, many customers could not popularize their products.
LOCOSYS has already been marketed globally for decades, and are really familiar with customers' needs and pain point. LOCOSYS anticipate high-precision positioning requests will be quickly expanded to all kinds of civilian markets.
The "High Quality with High Cost-Performance Ratio" module would be definitely customers' best solution.
About LOCOSYS
Taiwan LOCOSYS Technology, global lead company of satellite positioning module, has been deeply involved in the global market for decades.
With IATF 16949:2016/ISO 9001:2015 automotive quality management system and complete production line equipment.
LOCOSYS keep providing α-level Global Navigation Satellite System (GNSS) wireless communication, RTK high-precision positioning/orientation solutions, inertial navigation Solutions, 4G/5G CORS base station system.
We have more than 20 agent bases in worldwide. They not only can provide completed product information quickly but also give localized support and services efficiently.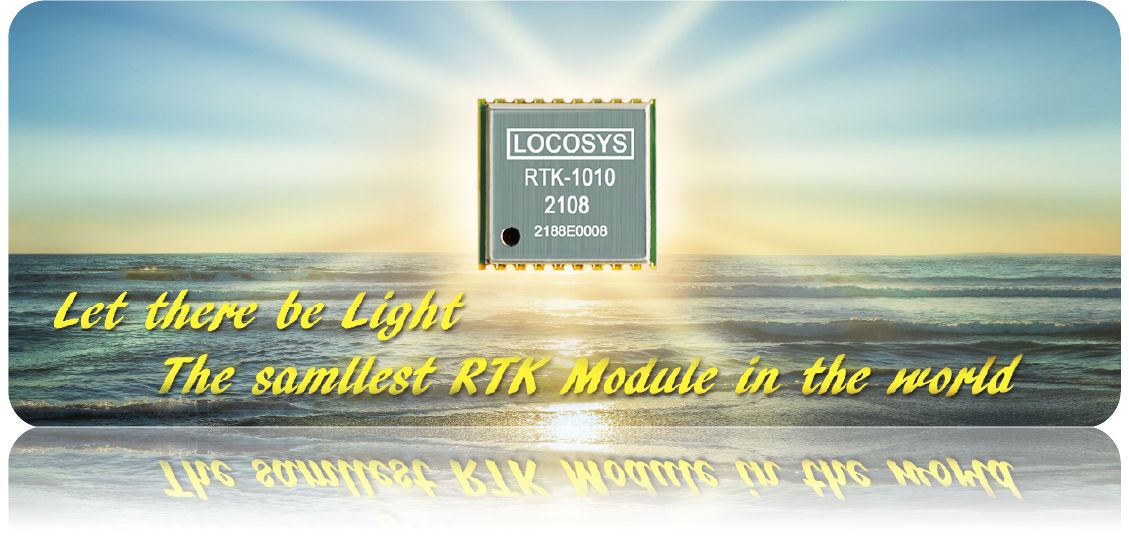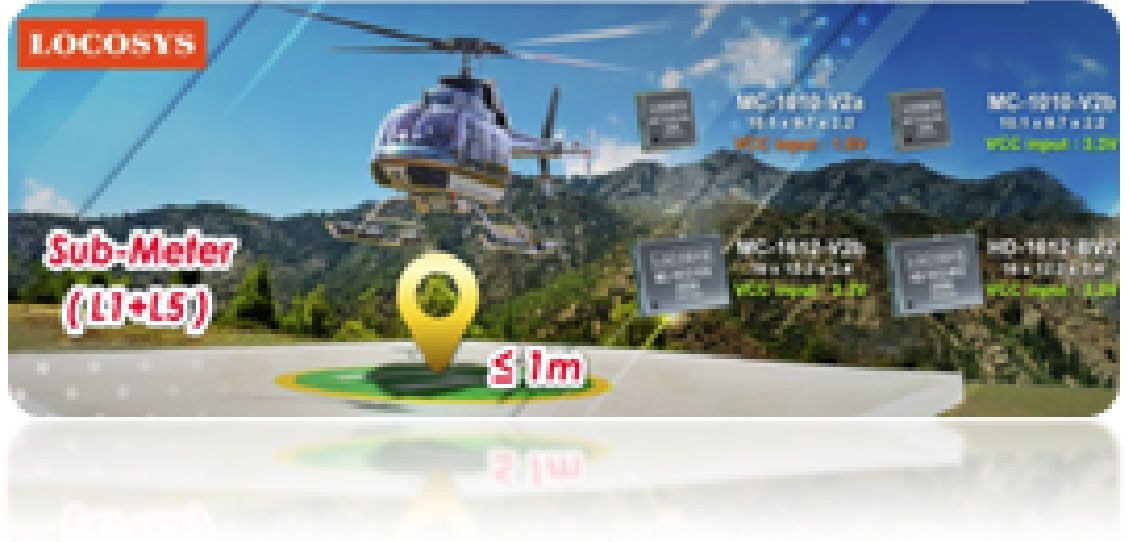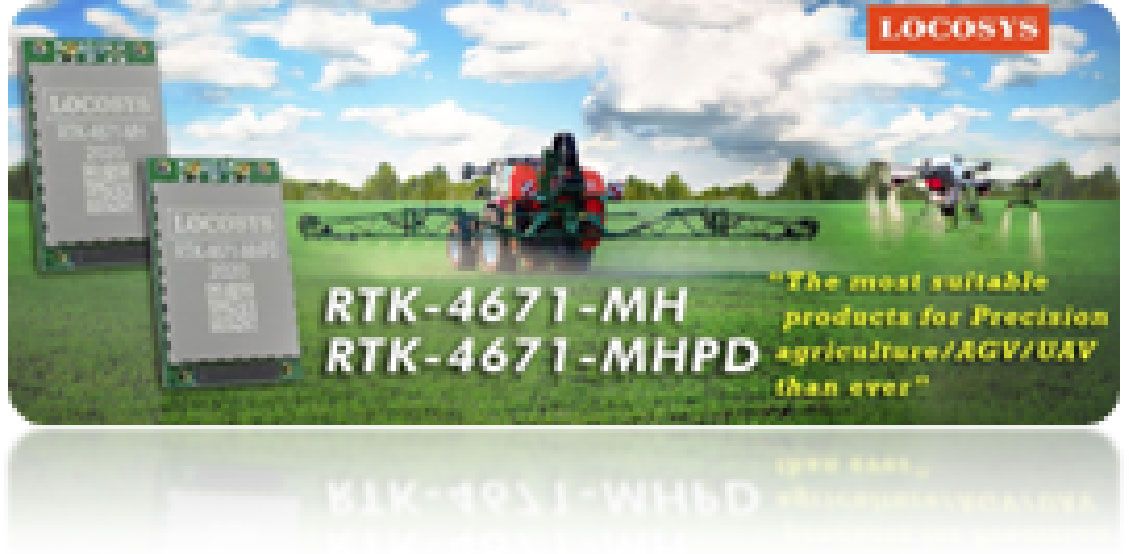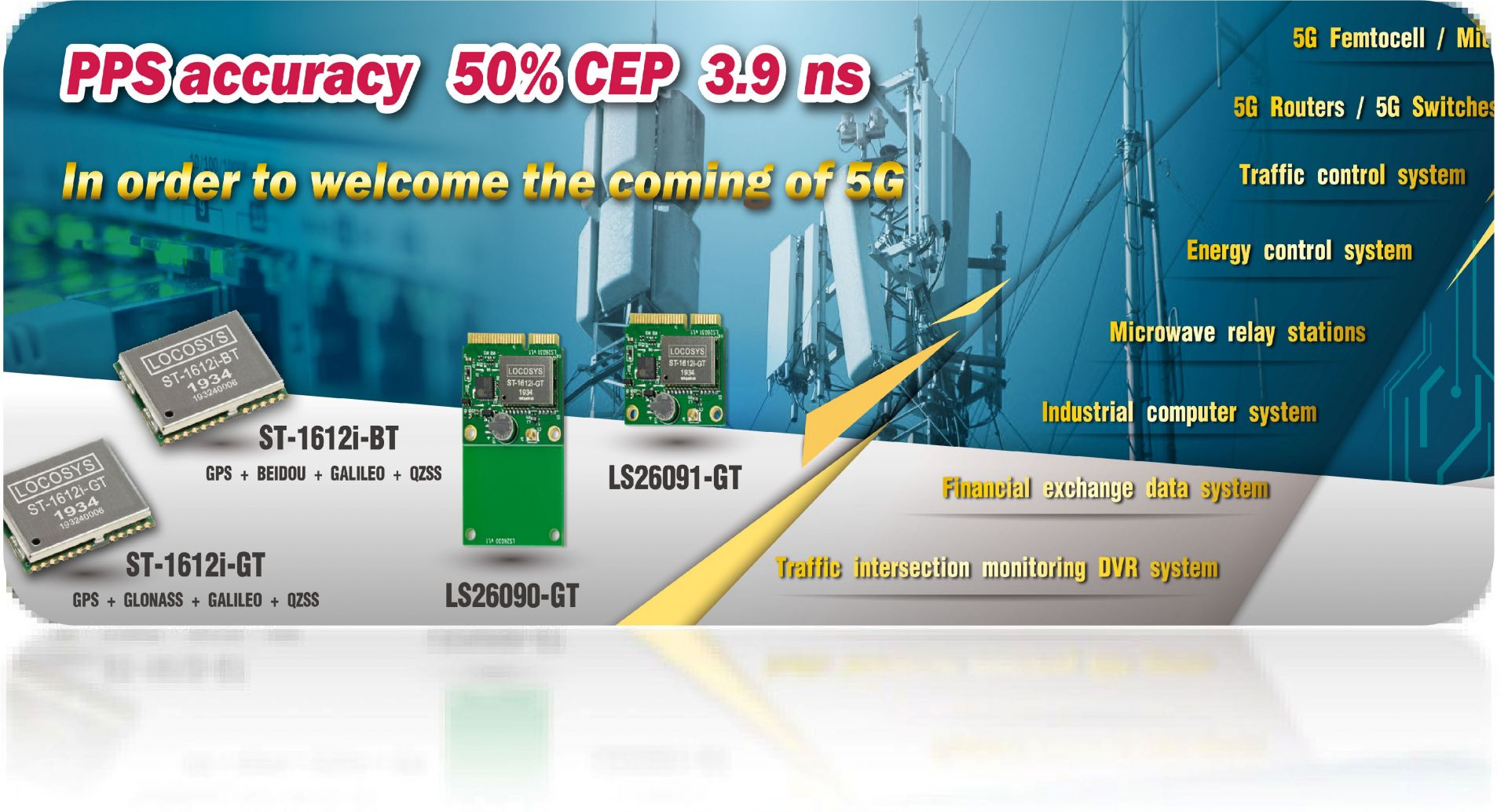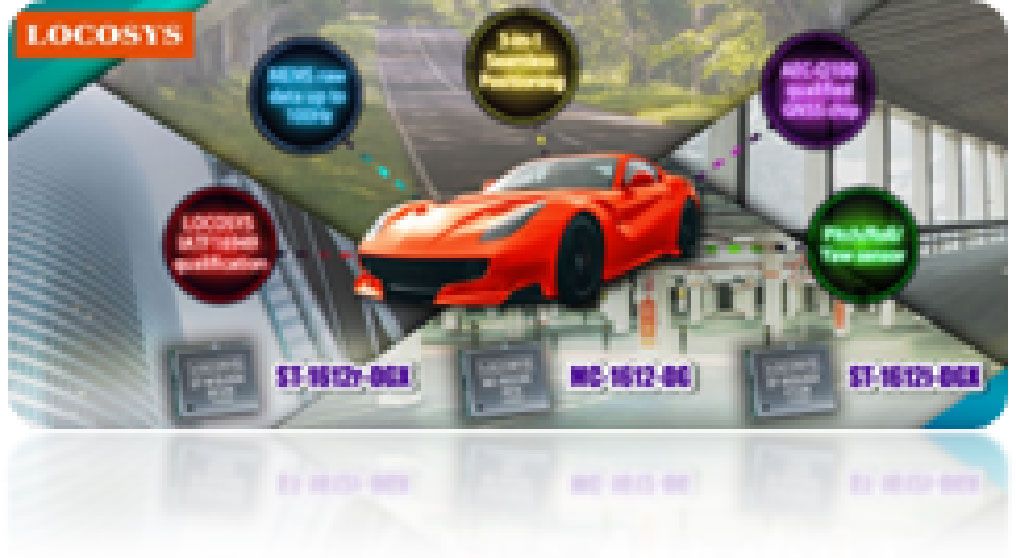 Press Release
GPS rollover issue

Dear valued customers/partners,
Please reach your sales person, distributing partners or email to info@locosystech.com for further info.
if you have any GPS rollover question/issue to LOCOSYS'...

Read More

2019 Electronica

2019 Electronica China was held at the Shanghai New International Expo Center on March 20-22, 2019.

Read More

ST low-end vehicle terminal solution

ST's T-BOX solution is a vehicle terminal solution designed by STMicro's automotive electronics division in order to meet the national requirement for new energy vehicle control and to meet...

Read More