22.07 TP UAV News
2022/07/08
LOCOSYS
Précised Search and Rescue Drone Equipped with the Latest RTK High Precision Positioning Technology


In recent years, we have led to constant natural disasters because of dramatic global climate change. Especially, Taiwan is located in the earthquake zone. The sudden earthquakes, heavy rains, typhoons and other natural disasters have often caused many disasters to form a gap from the world, and the areas lacking materials have troubled countless victims with inconvenience.
With the strong support of well-known international charities and government level Fire Bureau, LOCOSYS Technology participated in the Prospective Application Demonstration Contest organized by the Industrial Bureau. During the contest, it received rave reviews from experts, scholars, industry players, and government cooperation units.
The latest search and rescue drone jointly developed by LOCOSYS Technology, International famous University of Science and Technology and renowned UAV Company, focuses on mission testing in isolated islands, remote areas and material-poor environments. The focus of this mission is to drop supplies by air, take off and land accurately outside the line of sight, and have moderate wind and rain resistance. Last but not least, loaded correctly and combined with the drone rescue technology, the accurate spatial information and the completed identification of the "receiver".
LOCOSYS Technology provides the world's latest "high-precision positioning module" products for UAV applications. At present, UAVs are frequently used in electric power/riverside/pipeline inspections, logistics and transportation, plant protection, disaster detection, photogrammetric and other Mission requirements, which recently played a major role in the Ukrainian-Russian war.
Taiwan LOCOSYS Technology officially launched Hawk series product and at the same time sent the product to the world-renowned "UAV Forum PX4" for testing and was recognized by the association. HAWK R1 is the first model released in the world that can simultaneously receive signals from five major satellite systems in the world, including USA GPS, Russia GLONASS, Europe GALILEO, China BeiDou, and Japan QZSS.
It has L1 + L5 dual frequency (Note: The carrier frequency of L5 is 1176.45MHz, and the wavelength is longer , the diffraction ability is better, the free space attenuation is smaller, and the power reaching the ground will be higher), up to 135 channels, high sensitivity, low power consumption, anti-interference, high update rate ETC.
Moreover, LOCOSYS Technology exclusively develops high-precision algorithms, and the processing speed of small kernel codes is extremely fast. In open-sky area, the actual number of satellite can be viewed exceed 80 satellites, and the number of locked satellites can exceed 50 satellites. The excellent and reliable positioning performance can extremely reduce the cost of the risk of poor control errors and environmental conditions due to autonomous flight.

https://money.udn.com/money/story/5635/6445588
About LOCOSYS
Taiwan LOCOSYS Technology, global leading company of satellite positioning module, has been deeply involved in the global market for decades.
With IATF 16949:2016/ISO 9001:2015 automotive quality management system and complete production line equipment.
LOCOSYS keep providing α-level Global Navigation Satellite System (GNSS) wireless communication, RTK high-precision positioning/orientation solutions, inertial navigation Solutions, 4G/5G CORS base station system.
We have more than 20 agent bases in worldwide. They not only can provide completed product information quickly but also give localized support and services efficiently.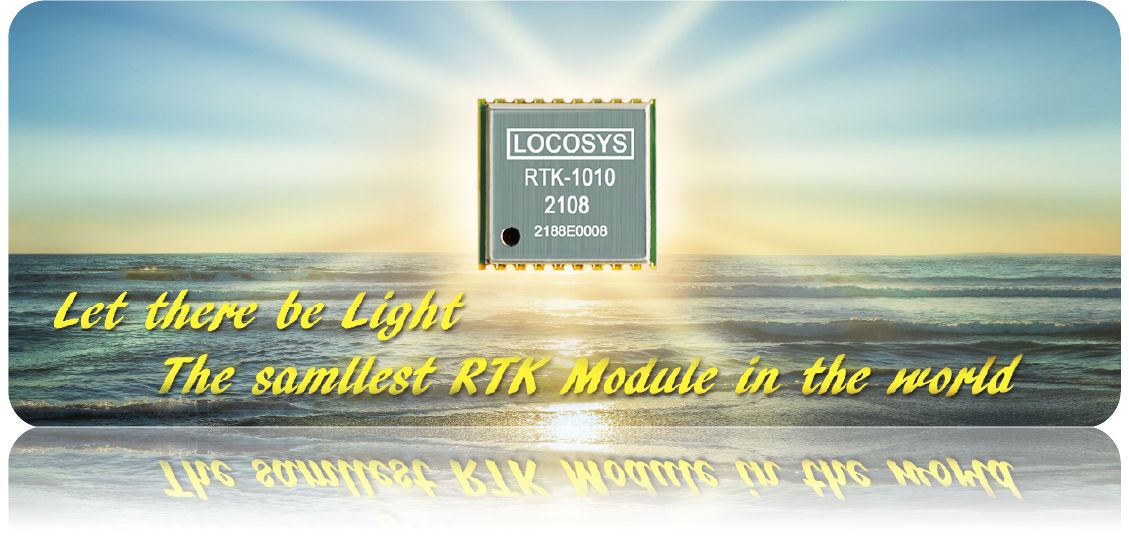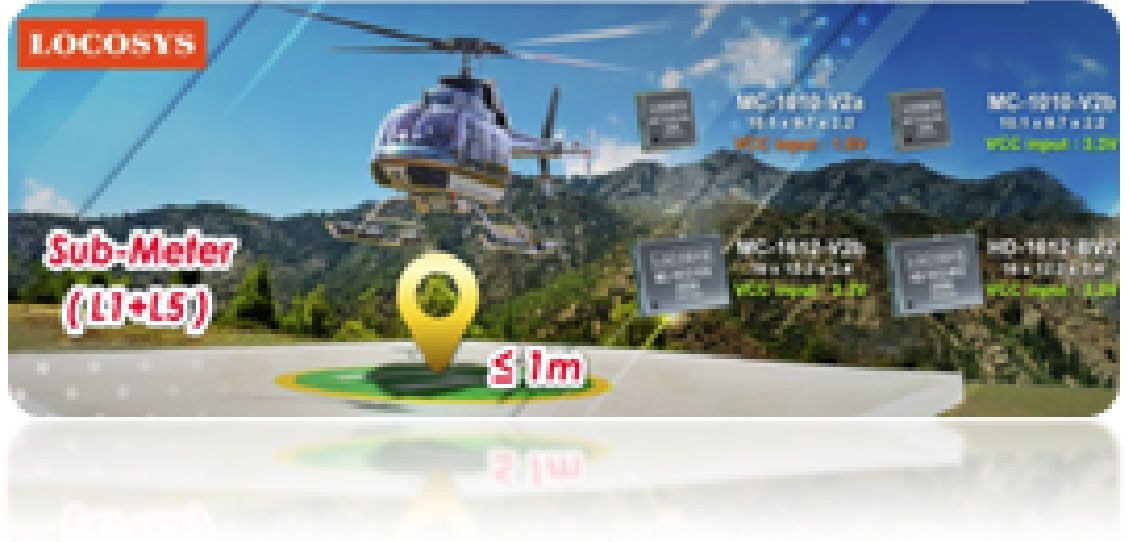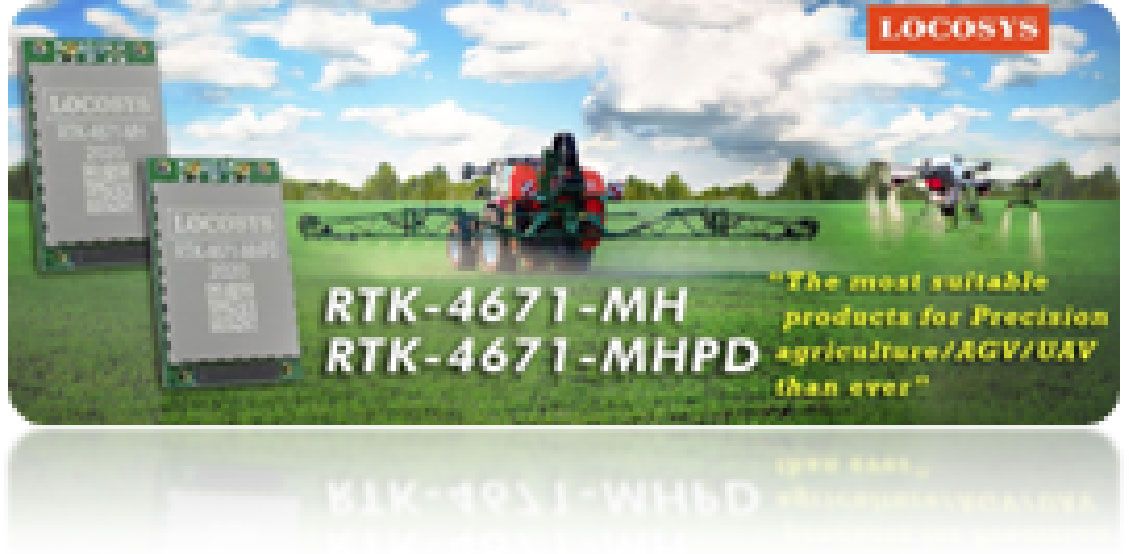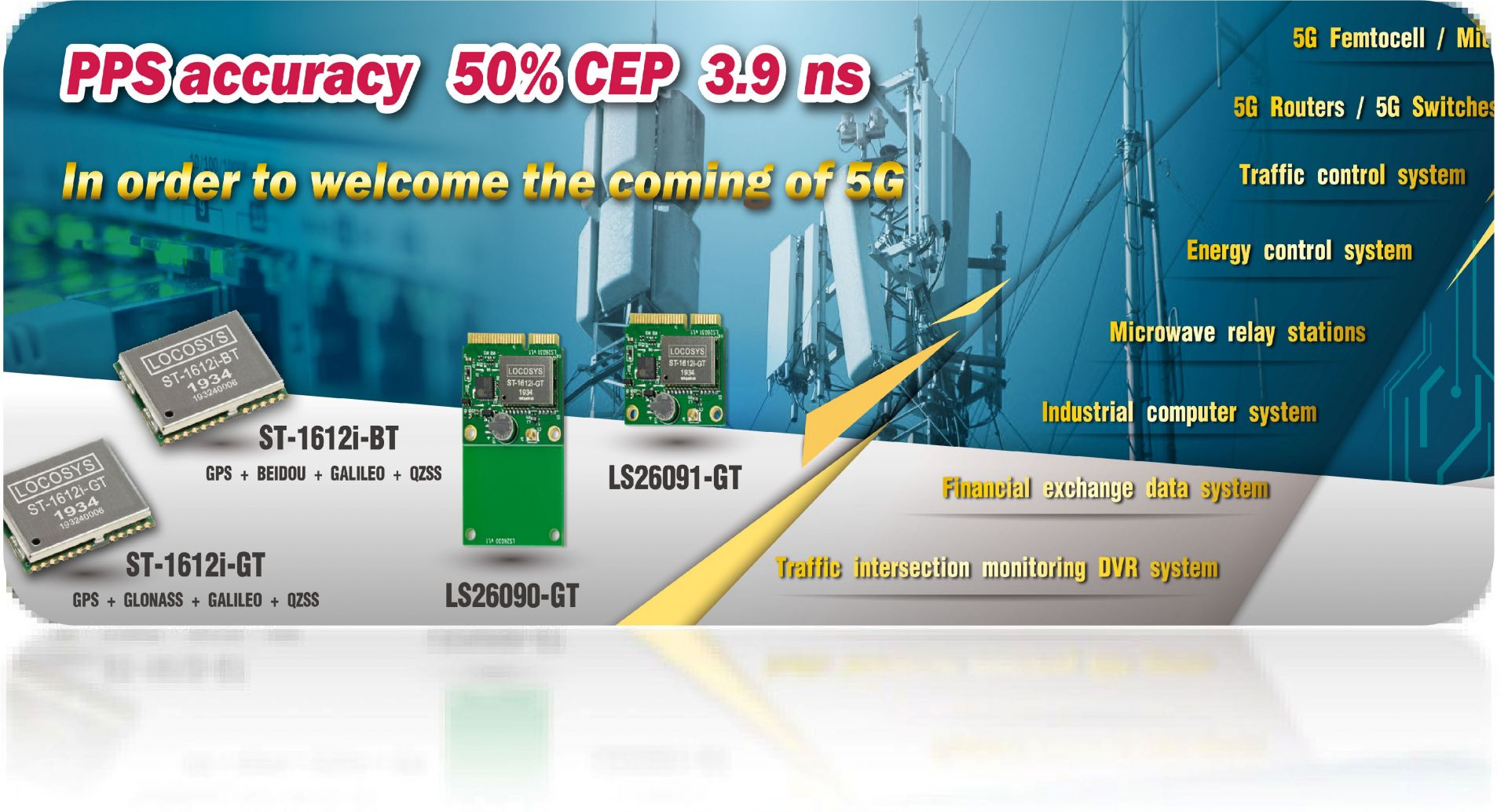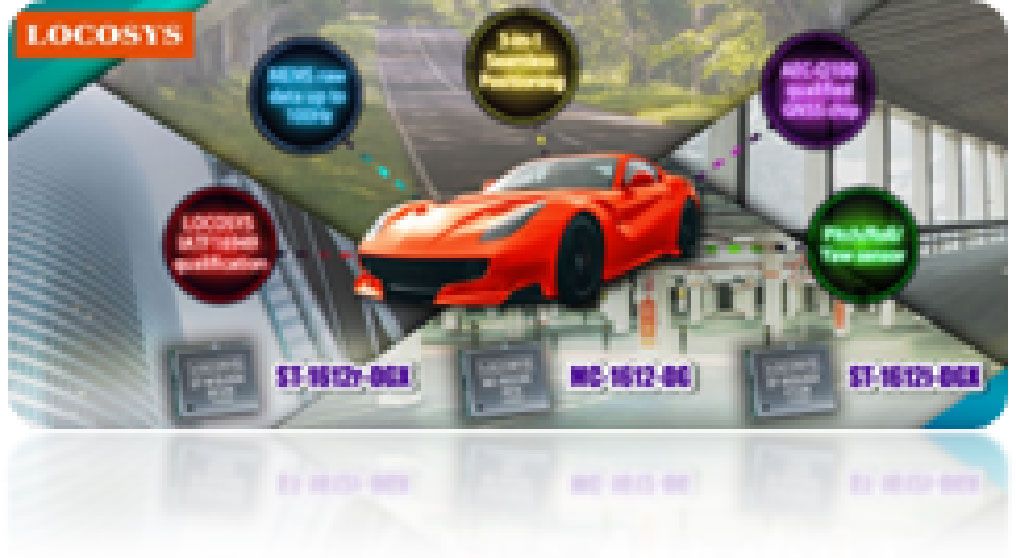 Press Release
GPS rollover issue

Dear valued customers/partners,
Please reach your sales person, distributing partners or email to info@locosystech.com for further info.
if you have any GPS rollover question/issue to LOCOSYS'...

Read More

2019 Electronica

2019 Electronica China was held at the Shanghai New International Expo Center on March 20-22, 2019.

Read More

ST low-end vehicle terminal solution

ST's T-BOX solution is a vehicle terminal solution designed by STMicro's automotive electronics division in order to meet the national requirement for new energy vehicle control and to meet...

Read More