RTK System
Features
Dual-band RTK GNSS Centimeter-Accurate Positioning & Heading Solution


RTK Box is an affordable dual-band RTK GNSS receiver that provides centimeter-accurate GNSS measurements. features dual GNSS antennas for Heading and altitude applications. It can output RTK position and Heading at the same time.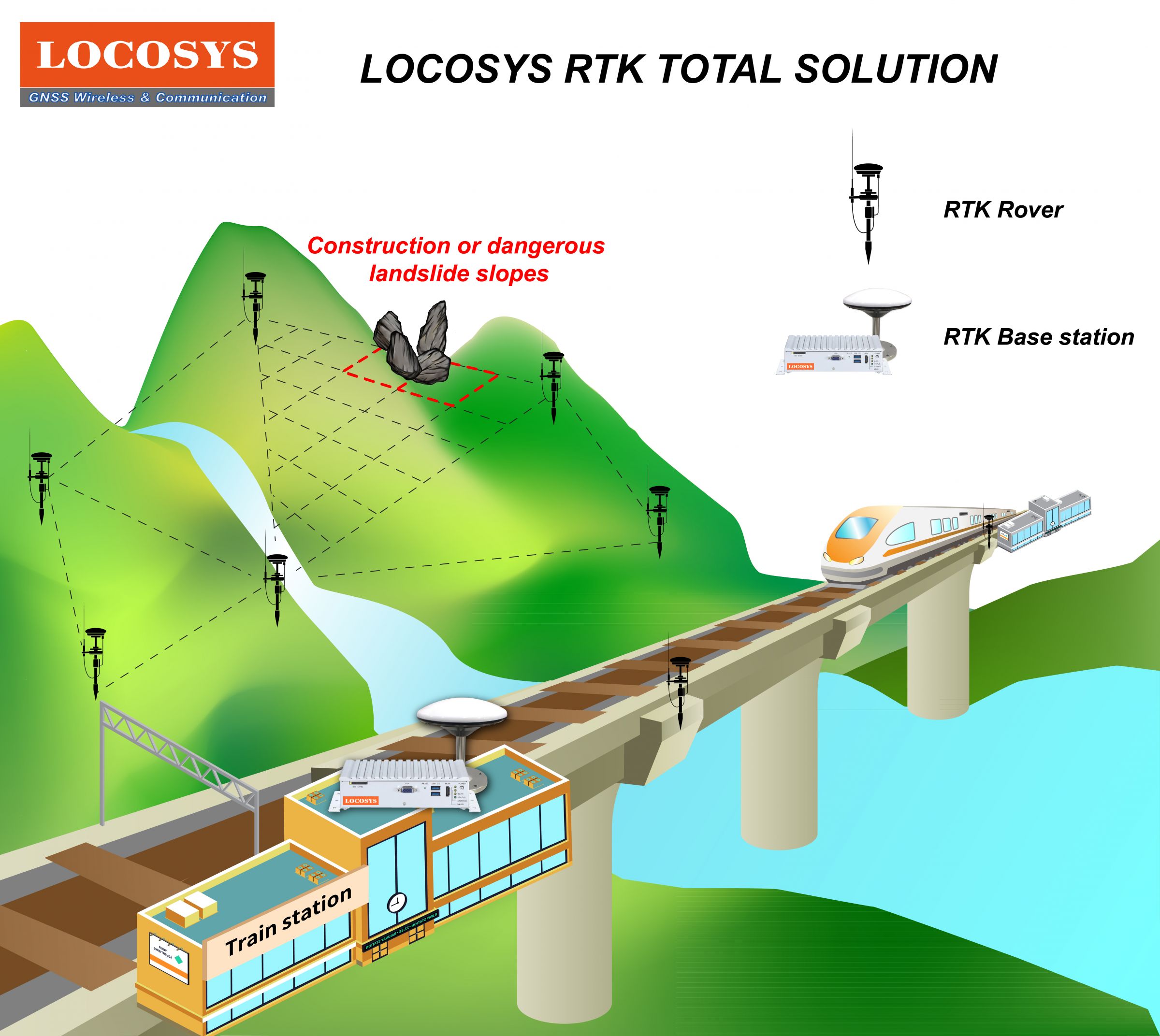 Global earthquakes happen frequently during these years, especially at the junction between different Plates. Just in 2020, the number of global earthquakes almost achieves 350,000. Even if for Asia itself, which locates among Eurasian Plate, Indian Plate, Arabian Plate, and Philippine Plate, the number of its earthquake also achieves 65,000 in 2020.
Therefore, in order to avoid any possible accidents and completely solve the Landslide Displacement caused by earthquakes, soil liquefaction, or any other reasons, the fulfilling requests of the Real-Time Monitoring and Early Warning with Accurate Analysis via our RTK products has been arising currently. It can be used for different application (such as slope, bridges, tunnels, dam, river courses, building facilities, construction vehicle inspection, and others).
When using RTK application, Base Station and Rover are necessary settings. The concept of the application is like the example of the above picture and video. Our RTK product, such as RTK-M300, can be set up as the Base Station and be located on the roof of railway platform. The Rovers can be located at the different spots of a mountain, by a river, or at the both side of rail road. Once any of the rovers slightly moves (shown in the video), the location signals would be instantly forwarded to your computer (i.e. your system) with sound alerts soon. Meanwhile, the moved rovers would also be displayed as "Red Location Marker" also on your computer screen as a reminder.
---
Press Release
GPS rollover issue

Dear valued customers/partners,
Please reach your sales person, distributing partners or email to info@locosystech.com for further info.
if you have any GPS rollover question/issue to LOCOSYS'...

Read More

2019 Electronica

2019 Electronica China was held at the Shanghai New International Expo Center on March 20-22, 2019.

Read More

ST low-end vehicle terminal solution

ST's T-BOX solution is a vehicle terminal solution designed by STMicro's automotive electronics division in order to meet the national requirement for new energy vehicle control and to meet...

Read More