Dead Reckoning (DR)
Dead Reckoning Modules
Features
LOCOSYS Dead Reckoning module is the perfect solution for automotive application.
Dead Reckoning Modules
Dead Reckoning Technology
Currently, vehicles are usually positioned using the Global Positioning System (GPS/GNSS)
However, in practical applications, GNSS satellite signals are not completely reliable under high buildings, overpasses, basement parking lots, tunnels, dense trees and other sheltered environment which can reduce the positioning accuracy. Therefore, if you want to improve the accuracy of navigation, Dead Reckoning navigation becomes necessary.
Dead Reckoning
Combini
ng
with GNSS
The perfect combination of Dead Reckoning and GNSS is a perfect match for automotive navigation. Combining with GNSS signal, gyro steering information and CAN-Bus speed / pulse estimation, seamless real-time accurate positioning is achieved.
Furthermore, the application of Dead Reckoning technology by LOCOSYS is good news to the car owners. Because even in the process of driving when GNSS signal is lost, they can accurately navigate and locate.
TAG: DR Modules, Dead Reckoning(DR), Dead Reckoning Techology, GNSS Modules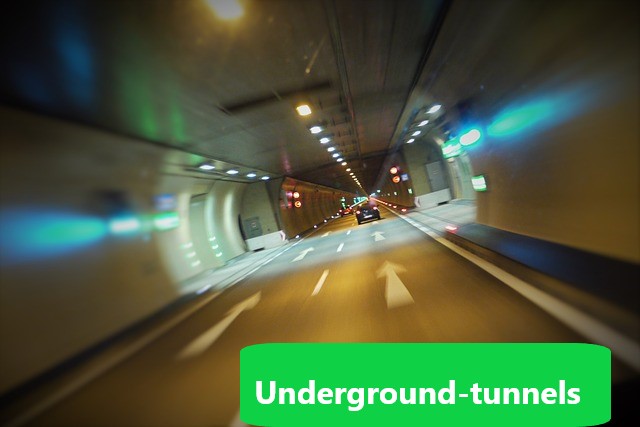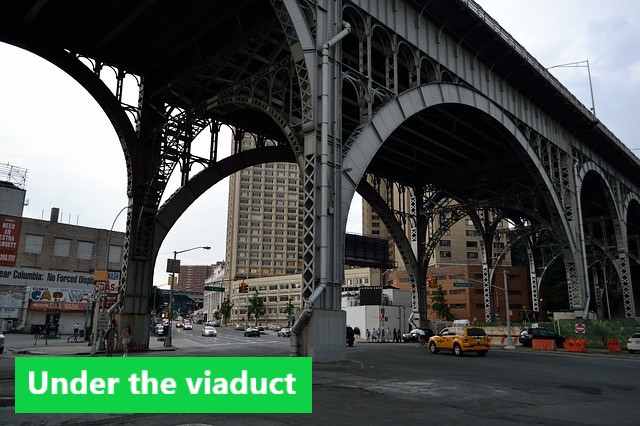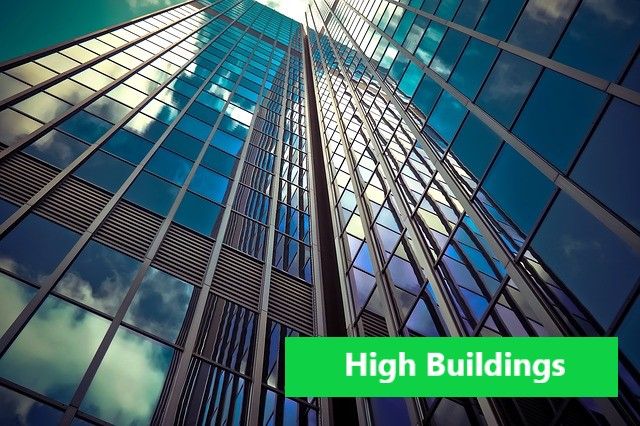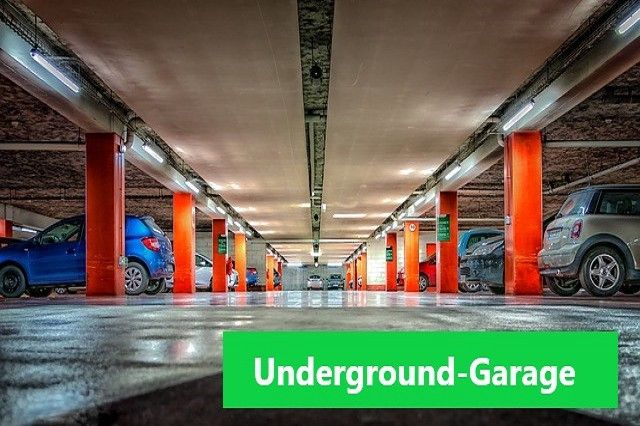 One of Many Real Cases
ST's T-BOX solution is a vehicle terminal solution designed by STMicro's automotive electronics division in order to meet the national requirement for new energy vehicle control and to meet the GB32960 standard.
The demonstration and solution consists of the STC582Bx, a ST-class 40nm 32-bit PowerPC architecture microprocessor, which uses the LOCOSYS Technology ST-1612i-DBX & ST-1612i-DGX GNSS+Dead Reckoning navigation module (Inertial Module).
-
SPC582Bx has variants of interfaces such as: LINFlexD, MCAN / ISO CAN-FD, DSPI, I2C interface and developer-friendly and efficient development environment such as SPC5 Studio, USB JTAG debugger, SW components, Promotion & Evaluation Boards to improve speed & quality of customer development.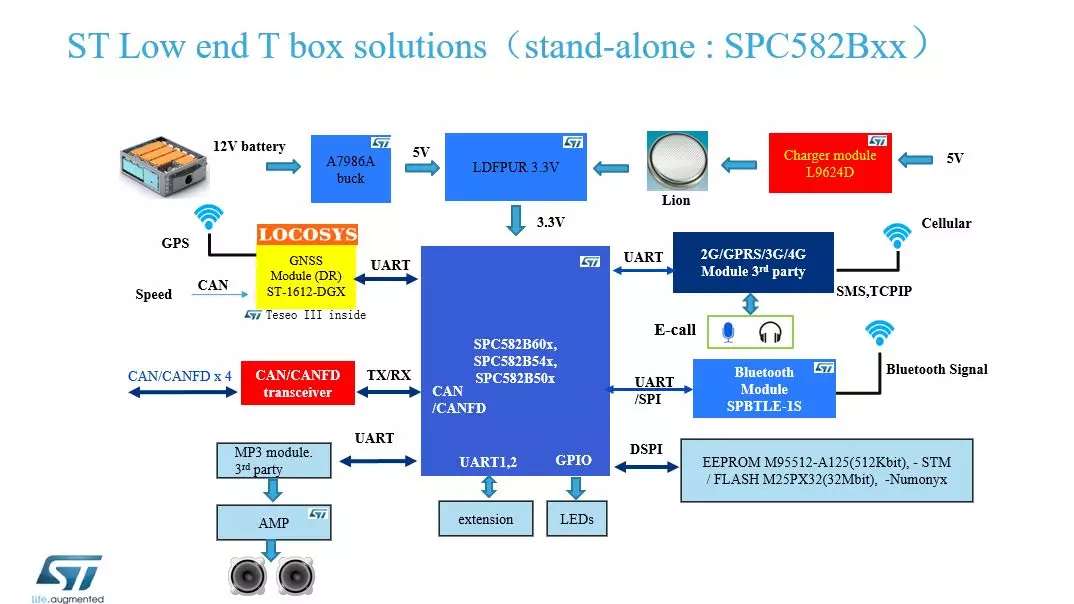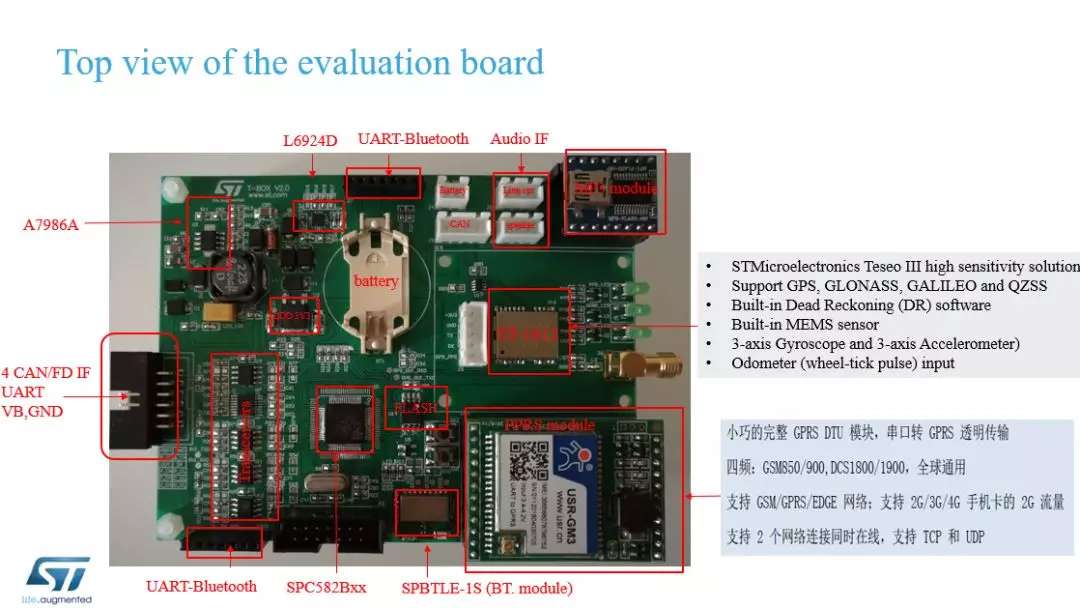 ---
Press Release
GPS rollover issue

Dear valued customers/partners,
Please reach your sales person, distributing partners or email to info@locosystech.com for further info.
if you have any GPS rollover question/issue to LOCOSYS'...

Read More

2019 Electronica

2019 Electronica China was held at the Shanghai New International Expo Center on March 20-22, 2019.

Read More

ST low-end vehicle terminal solution

ST's T-BOX solution is a vehicle terminal solution designed by STMicro's automotive electronics division in order to meet the national requirement for new energy vehicle control and to meet...

Read More