RTK Modules
Features
RTK-1010, supports L1+L5 frequency. Its size is smallest RTK module which can provide 1cm+1ppm CEP . Application is suitable for Geological mapping system, early warning system for hillside and fleetmangement.

RTK-1612, supports L1+L5 frequency. The form factor is compatible to current RTK product. Performance is also 1cm+1ppm CEP. It is suitable for autonomous vehicle , AGV and Precision agriculture.

RTK-1010-SB, supports L1+L5 frequecy and if you would like to survey centimeter level and great cost reduction product. You definitly need to choose it. Application suitable for tracker and hand-held device.

How to choose the best module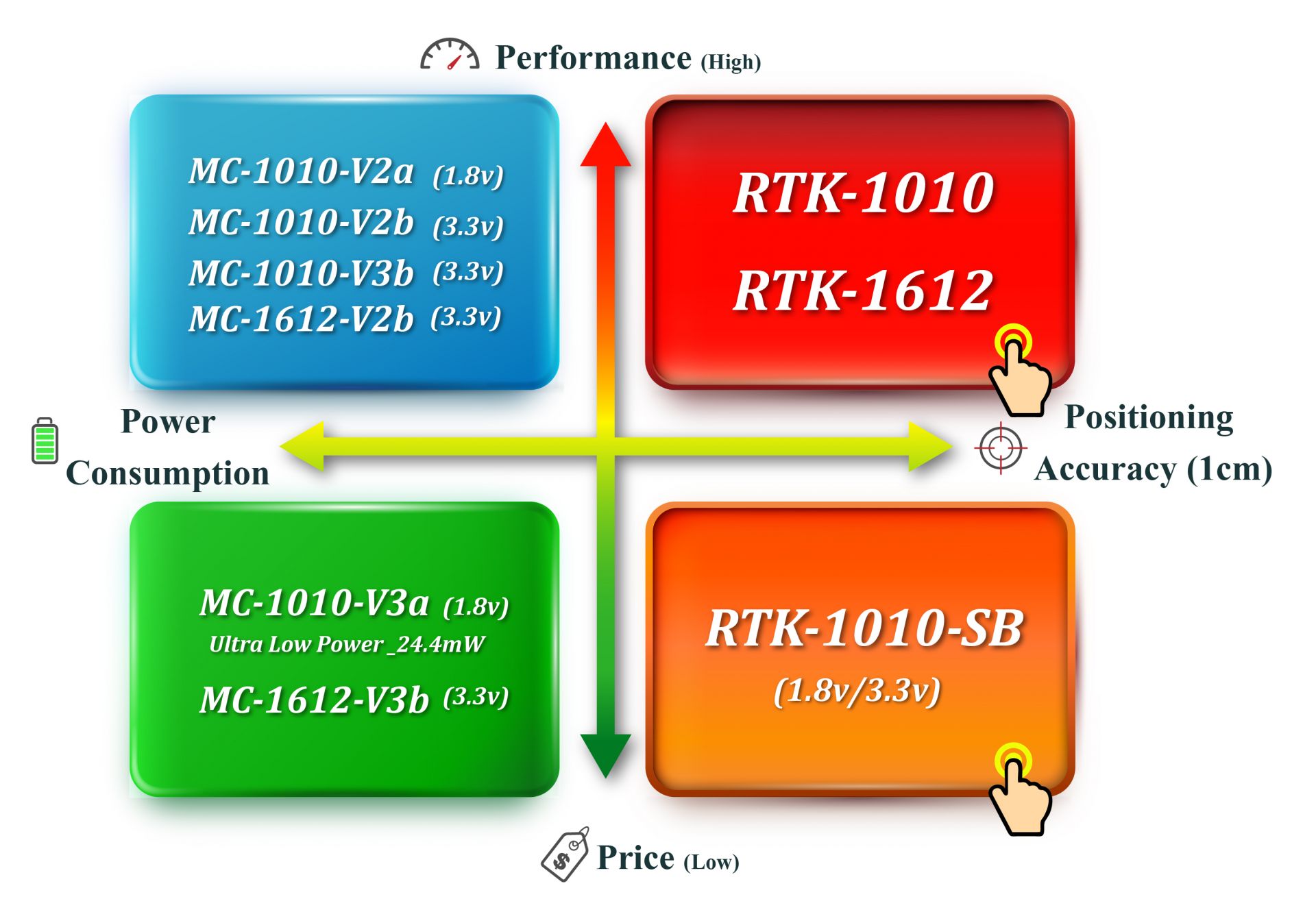 ---
Press Release
GPS rollover issue

Dear valued customers/partners,
Please reach your sales person, distributing partners or email to info@locosystech.com for further info.
if you have any GPS rollover question/issue to LOCOSYS'...

Read More

2019 Electronica

2019 Electronica China was held at the Shanghai New International Expo Center on March 20-22, 2019.

Read More

ST low-end vehicle terminal solution

ST's T-BOX solution is a vehicle terminal solution designed by STMicro's automotive electronics division in order to meet the national requirement for new energy vehicle control and to meet...

Read More